Equipment Washing in the Denver area and front range Colorado since 1985.
With 26 years experience, we'll customize your equipment washing to your special needs. And we'll schedule it when it's convenient for you – 24 hours/day, 7 days/week.
Heavy equipment and construction equipment washing – interior and exterior – cranes, loaders, forklifts, machines in manufacturing plants – we'll take it from super greasy to super clean.
Some equipment takes more than hot water and pressure to get clean. We have different types of soap and degreasers to get any mess off.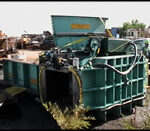 Heavy equipment washing takes experience. If you don't know what you're doing, you'll just splatter the grease from one surface to the other. Using the right technique makes all the difference. Experience counts!
And we can recover the wastewater and dispose of it properly. We have permits from every Denver area authority that issues them including: Aurora, Denver Water, Broomfield Wastewater, Golden, Littleton/Englewood Wastewater, Metro Wastewater, South Adams County Wastewater.
The Experience to Work on Mine Sites & Quarries
We have the equipment and experience to deal with any situation – including satisfying the MSHA (Mining Safety & Health Administration) regulations to work on mine sites.
Special Washes After Hours
When the Colorado Convention Center needs special cleaning, they call us to take care of it – from washing new cars to washing heavy duty concrete mixing equipment to washing the trucks that bring the equipment.
Call today and let us show you how we can help your business.
Related pages and articles