Wash On Wheels has received  some notable awards – and we're mighty proud!
Wash On Wheels is featured by a national magazine: The February 2012 issue of The Cleaner Times, The Journal for High Pressure Water Applications, featured us in an article concerning OSHA/EPA regulations. Our reputation for doing things the right way is well known nationwide. Click here for a PDF file of the article: Cleaner Times Article
Dale Mingilton, President & CEO of the BBB Serving Denver/Boulder, congratulates Joel Shorey of Wash On Wheels for receiving the 2009  Gold Star Award. This is the third year in a row they've received the award.
Denver/Boulder Better Business Bureau President Jean Herman (left) presents the BBB Gold Star Certificate for 2007 to Joel and Barbara Shorey, owners of Wash On Wheels.
 BBB Gold Star Award and A+ Rating
Wash On Wheels maintains the highest standards and has an A + rating with the Denver/Boulder BBB. We've also won the Gold Star Award for the last three years. Click the logo to see our record at the BBB website.
David Johnson, Vice President of KeyBank, submitted Joel Shorey of Wash On Wheels for nomination for the 2009 Denver Business Journal Chief Financial Officer (CFO) of the Year Award.
The award was won by the CFO of Children's Hospital, a large non-profit health care organization.
And while we didn't win, the fact that our banker – who handles our loans and knows our finances in and out – thought highly enough of the way we run our company to submit us for nomination is great recognition all by itself.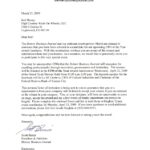 If you're looking for a business you can count on, call us today.
Call us at 303-937-7181 or click these links for more information:
Boats | Buildings | Construction | Emergency Spill Cleanup | Trucks |  Home |  Contact Us
Related pages and articles