We offer three different levels of parking garage cleaning and pressure washing.
From a quick rinse to a deep clean including pre-treating oil and grease stains – with EPA water recovery included at no additional charge.
Most of the time we use pressure washers for parking garage cleaning.
There's usually not so much sludge build-up that we can't use pressure washers, squeegees and shovels to get the floor clean. However, there are some parking garage cleaning jobs that are either big enough or dirty enough to justify using a fire hose.
Using a fire hydrant, hose and nozzle for parking garage cleaning is very effective –
when there is either a lot of ground to cover in a short amount of time or there is very heavy build-up of dirt, sediment and debris. Using a fire hydrant will move more sludge because it puts out a much greater volume of water than a pressure washer. Most pressure washers use 4-6 gallons/minute; the nozzle on a fire hydrant allows 150-300 gallons/minute. The trade-off is that using a fire hydrant is not as detailed as using a pressure washer. There are usually some missed areas and lines in the concrete. See the video at the bottom of the page showing us using a fire hose to clean a large 7-level parking garage.
Decide on the level of parking garage cleaning you want.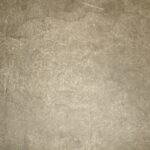 If you do your parking garage cleaning regularly and doesn't have a lot of stains, a high-pressure rinse with a pressure washer will usually do the job. But many of our clients want a deep clean to keep everybody happy.
The video at the bottom of the page shows the procedures for each different level of parking garage cleaning. Keep in mind the parking garage in the video hadn't been cleaned in 20 years.
Click on each picture to show the detail on each different type of wash.
The

first level

of parking garage cleaning is a rinse.
Similar to what you'd get by using a fire hose, but with a little more attention to corners, near doorways, around parking blocks and whatever else might be in the way. When rinsing, the wand tip is held about 10" above the surface and cleans 10-12" at a time. A rinse only cleans the loose dirt and debris and sometimes leaves light 'wand marks' or lines that will fade after cleaning.
The

second level

of parking garage cleaning is a medium clean.
This usually involves some spot cleaning with degreaser on oil stains and hitting the surface with more pressure. With a medium clean, the wand tip is held about 4" from the surface and cleans 5-6" at a time. The difference is more applied pressure to the surface and therefore a better clean. However, with a medium clean the 'wand marks' will be more visible for a longer period of time.
The

third level

of parking garage cleaning is a deep clean.
This includes pre-treating oil-stains with degreaser and cleaning the surface as well as it can be. For deep cleaning, the wand tip is held only 2-3" from the surface and only cleans about 2-3" at a time.
The difference from a rinse to a deep clean can be dramatic depending on what the surface looked like before.
<– If you click on this picture, you can clearly see the different levels.
And you don't have to worry about us causing you problems – like clogging drains.
I can't count the number of calls we get because the company that cleaned the garage before us clogged the drains. We've done hundreds of parking garages and never clogged a drain.
We can show you what the different levels of clean will look like in your parking garage so you can decide which is best for you. Just give us a call.
There are several different ways to approach parking garage cleaning and there are pros and cons to each one.
Be sure to cover all the details with your pressure washing company to make sure you get the best parking garage cleaning for your money. Of course, you should always make sure the company has the appropriate permits and meters to use the fire hydrants and all water recovery issues are addressed before starting the project.
Call us at 303-937-7181 , email us at info@washonwheels.net or click these links for more information about Denver pressure washing:
Boats | Buildings | Construction | Emergency Spill Cleanup | Trucks |  Home |  Contact Us
Related pages and articles
Summary
Service Type
Parking Garage Cleaning And Pressure Washing
Provider Name
Area
includes the Denver metro area and front range Colorado
Description
Parking Garage Cleaning and Pressure Washing . We offer three different levels of cleaning - from rinse only to deep clean - to fit your budget and your tenants' needs.